POP UP SCREENING
at THE COOL ROOM, NORTHERN ARTS HOTEL
359 Barker St, Castlemaine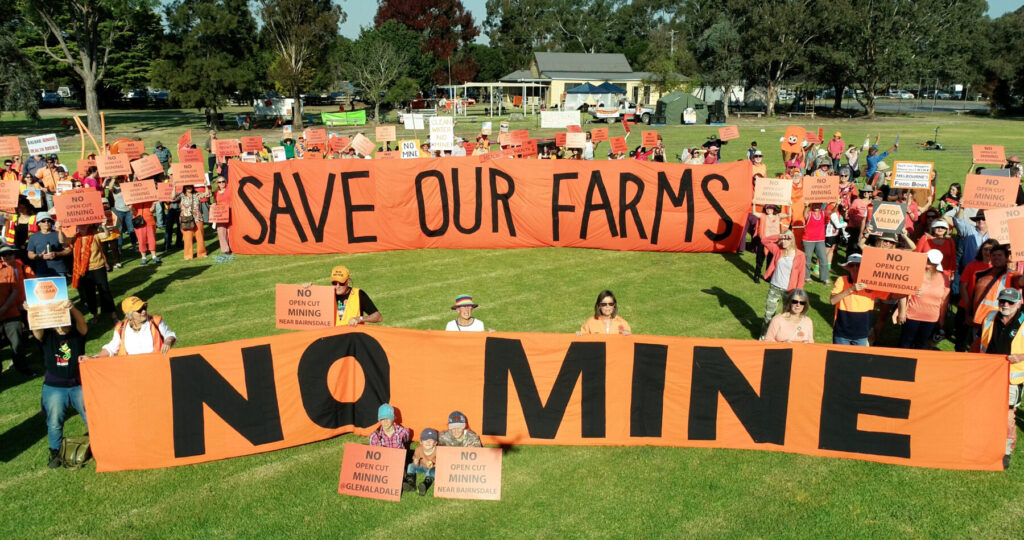 7PM MONDAY 19TH SEPTEMBER 2022
Filmed over 4 years, MINE-FIELD shows how a farming community in East Gippsland fought a ruthless mining company - and won. This topical film also examines the negative effect of mining on three other rural communities - and warns that mine regulation is failing while the government promotes mining across the state.
"Some documentaries deliver a message so crucial, that it becomes tricky to evaluate them dispassionately. 'Mine-Filed' is one such film. Brimming with facts on just how badly mining regulation is failing Victorian communities, this film delivers on so many levels. At once compassionate, disturbing, instructional and surprisingly optimistic, this documentary will open your eyes to the questionable practices mining companies employ – and the dire consequences.
It is a rare film that can deliver a serious message, inspire hope, and all the while display a clever humour – and Mine-Field does all these seamlessly. We feel ourselves being moved by the land itself (Gippsland), its unique ecology and its power to provide us with clean air to breathe and fresh food to eat.
This documentary pointedly leads us back to our reliance on the land, and the responsibility we have to protect it. Don't miss this film – you will be talking about it for many months to come."
Sue Ronco, Phd.
"A fervent call to action against the environmental cost of mining, this documentary does not claim to be impartial
Director: PETER VAUGHAN
producer: Peter Vaughan
Length: 105 minutes
australia 2022