With irreverent humour and sobering apocalyptic vision Television Event views the dramatic climax of the Cold War through the lens of a commercial television network, as it narrowly succeeds in producing the most watched, most controversial made-for-TV movie, THE DAY AFTER (1983
A treasure trove of archive and behind-the-scenes  'making-of' footage create atmosphere, context and an impressively comprehensive portrait of what happened and its impact when a commercial broadcaster made an emotional connection with an audience of over 100 million and forced an urgent conversation with the US President on how to collectively confront and resolve the most pressing issue of the time – nuclear proliferation. 
Television Event gives appropriate reverence to The Day After's place in history and offers today's audiences a reminder of what mass-culture is capable of. It's a crisply made reminder of an incredible feat of dramatic power and programming bravery that managed to shift public opinion.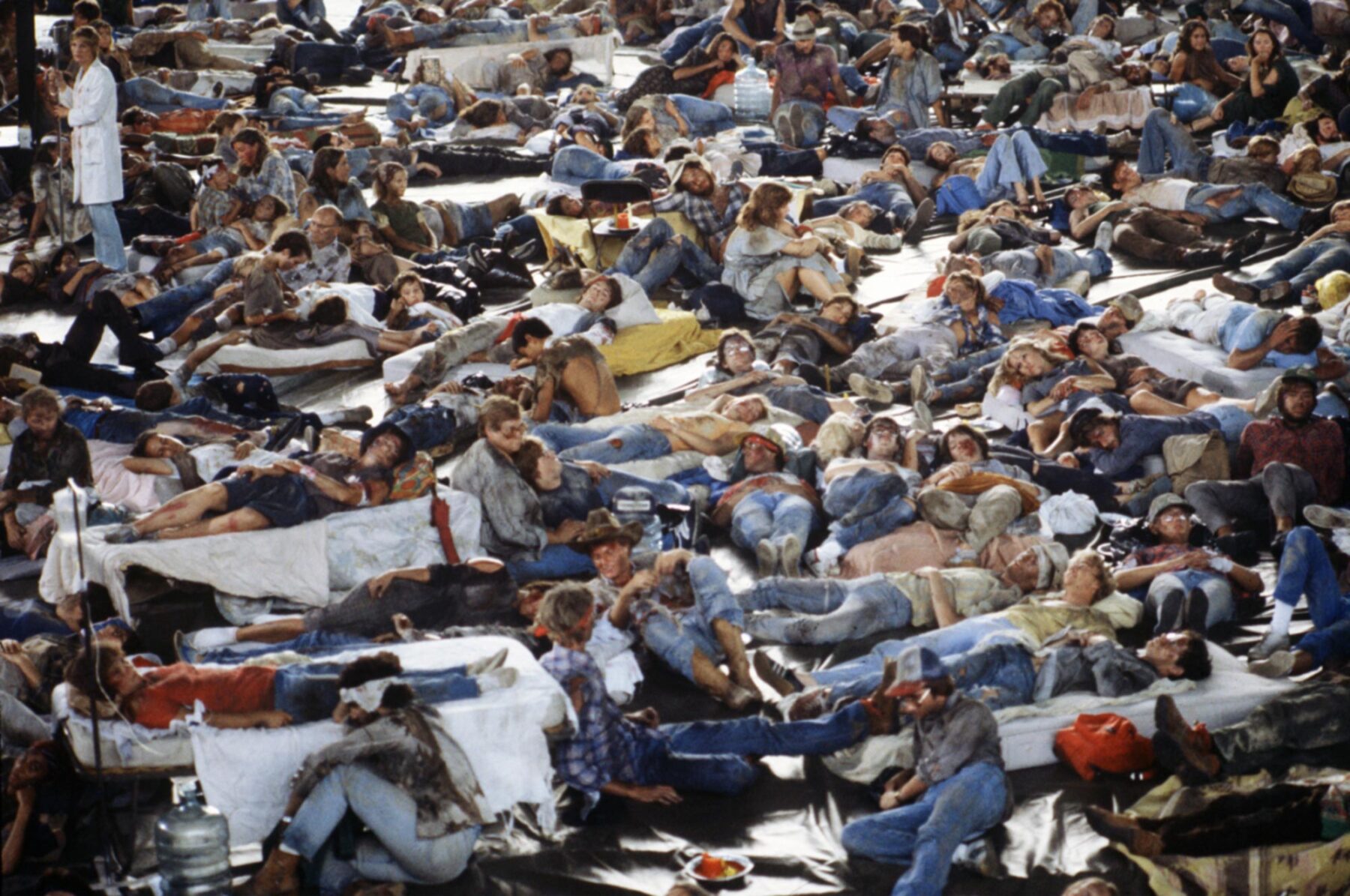 "A blast...witty, moving and engaging" 
"As entertaining as it is profound...gem of an historical document." 
Director: Jeff Daniels
Producer: Jeff Daniels, Amanda Spain
Australia/USA   2020
91 minutes
English