POST-SCREENING PANELS, DISCUSSIONS, Q&A's & Parties.
Uncovering the stories behind the stories, together.
SAT 23
Post Screening Q&A with Director & Festival Guest, Molly Reynolds.
Post Screening Q&A with guests Terence Jaensch and Sherene Clow, in discussion with Director, Impact Producer and Festival Board Director, Hollie Fifer.
Post Screening Q&A with Director & Festival Guest, Nick Torrens, in conversation with former ABC Presenter and Festival Board Director, Derek Guille.
SATURDAY NIGHT EVENT w. THEATRE DAZE – AN AQUARIAN EXPOSITION: PEACE, LOVE & MUSIC.
Featuring MAINfm DJs, projection, dancers and prizes. Costumes are definitely encouraged.
SUN 24
Post Screening Q&A with guest, Rochelle Eime.
Post Screening Q&A with guest, Gayle Osborne, in conversation with guest, Alex Kelly.
Post Screening Q&A hosted by guest, Suzanne Donisthorpe.                                                               
SUNDAY NIGHT EVENT w. FESTIVAL WRAP-UP PARTY
Featuring a live Gypsy-jazz band with THE DJANGO FRETTS at 9.30pm.
special guests of the festival
NICK TORRENS
Nick Torrens' extensive body of work over 50 years has made him one of Australia's most internationally respected and best known documentarians, with film subjects in Asia, Africa, Europe, the US, Canada and Australia. His films continue to screen at major film festivals, in cinemas, international television and on Australian networks.
His reputation for originality and idiosyncrasy has produced many awards. Among the most recent, China's 3Dreams  has now screened at 32 international film festivals and won 19 awards & nominations. Its predecessor The Men Who Would Conquer China for ABC television was awarded Best Documentary by Film Critics Circle of Australia, Best Editing, AFI Award and  the Best Documentary Dendy Award by the Sydney Film Festival. Techno Tribal was  awarded "Most Creative Work" by the Xi'an International Festival, and his political series Liberal Rule: The Politics that Changed Australia won both major Best Documentary Series awards – from the Australian Film Institute and the Australian Directors Guild..
Nick is a founding member and former National Chairman of the Australian International Documentary Conference and his industry role has seen him chairing international forums, developing and assessing projects for federal and state film agencies. He commissioned documentary programming for the SBS Television Network and has conducted film development programs, given Master Classes and seminars in documentary technique, and taught documentary history and practice at the AFTRS.
His international work includes Jury President for Ecrans de Chine, the European Festival of Chinese Documentary in Paris-Rome-Saarbrücken-Turin and Milan. Also Jury President for the Beyond Borders Documentary Film Festival in Castellorizo, Greece He has played a substantial long-term role in developing the skills and ideas of new Australian filmmakers.
His multi-awarded documentaries over 50 years observe ordinary and extraordinary people in different parts of the world, and examine the forces that shape their lives.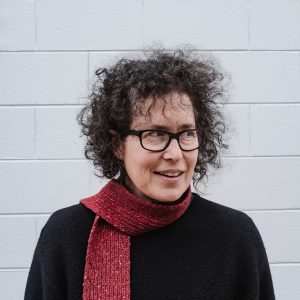 MOLLY REYNOLDS 
The career in film of Tasmania-based Molly Reynolds got off to an inauspicious start…as a young editing assistant on a program about crocodiles, she was holding a frame of the film, ready to hand it to the editor. When the frame was called for, she found that she'd absent-mindedly eaten it (this is a true story). Since then, she has become increasingly successful at avoiding such catastrophes, and has built an impressive body of work as a screen practitioner across different media.
Molly specialises in screen-based storytelling and cross-platform production. She has produced, written and/or directed a number of internationally recognised websites and documentaries including Another Country, Still Our Country, What Makes Me, Twelve Canoes, Peter Churcher and The Balanda & the Bark Canoes.
There are many highlights for Molly throughout her career, but Twelve Canoes (2008), her combined website/documentary film project is one of them. The 12 Canoes website, subject to a recent technical update (much as a significant film might be restored) and now re-launched by the National Film and Sound Archive, was recognised and awarded around the world. The documentary drawn from it, Twelve Canoes, played major film festivals (Telluride, IDFA) and was also awarded its share of prizes.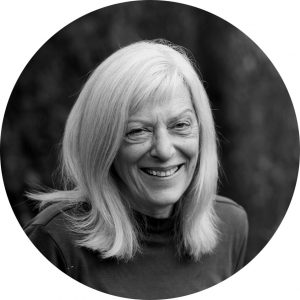 GAYLE OSBORNE
Gayle Osborne is a founding member of Wombat Forestcare, a group established in 2006 for the protection of the environmental values of the Wombat State Forest. Wombat Forestcare carried out a two year campaign against a gold mine in the Wombat forest, resulting in the mine not proceeding.
Gayle is the convenor of Wombat Forestcare, which was instrumental in lobbying the state government for a Victorian Environmental Assessment Council (VEAC) investigation into a number of state forests including the Wombat and Mt Cole areas. Wombat Forestcare continues to lobby the government to accept the VEAC recommendations to create new National and Regional Parks.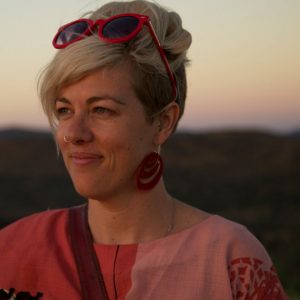 ALEX KELLY
Alex Kelly is an artist, filmmaker, producer and activist based on Dja Dja Warrung land, 'Australia'. Working across film, theatre, communications strategy and troublemaking, Alex purposefully connects the disciplines of art and social change. 
Producer of award-winning documentaries Island of the Hungry Ghosts and In My Blood it Runs, creative producer on Ngapartji Ngapartji, and Global Impact & Distribution Producer on Avi Lewis and Naomi Klein's This Changes Everything. Alex has been supported by a Churchill Fellowship, a Sidney Myer Creative Fellowship and a Bertha Challenge Fellowship. 
Alex's current focus is the futuring practice The Things We Did Next, a hybrid of theatre, imagination and democracy [co-created with David Pledger from not yet it's difficult].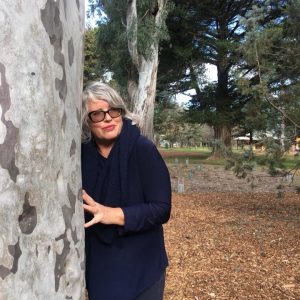 SUZANNE DONISTHORPE
Suzanne Donisthorpe worked at ABC Radio National for over 20 years, on every incarnation of the books and arts programs. She has interviewed the likes of Jerry Hall, Roger Moore, Vikram Seth, Jeffrey Smart and the Guerrilla Girls.
In 2015 she began working with Castlemaine's own 94.9 MAINfm presenting the award winning ArtSwank show. She is the Program Manager and a board member of the Best Little Station in the nation and can still be heard on her shows Hear Say and the Shout Out on Tues and Thursday mornings.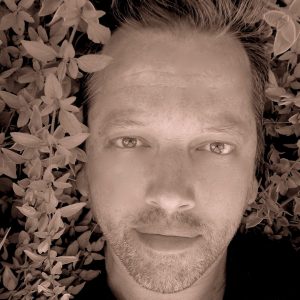 TERENCE JAENSCH
Terry Jaensch is a poety, queer activist and community and arts based events organiser. They were the founder and artistic director of ISH ('Insert Self Here'): Queer Ideas, Activism and Arts Day, which ran locally pre and post the marriage equality plebiscite.
They were also, at that time, part of a cohort of community members advocating for substantive LGBTIQA+ support from Council. In 2019 they contributed to the development of an LGBTIQA+ strategic plan for the Mount Alexander Shire.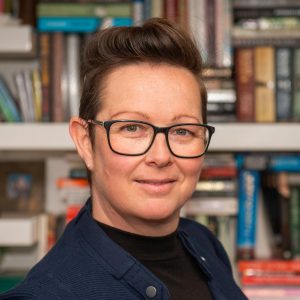 SHERENE CLOW
Sherene has lived in Castlemaine for more than 15 years and became an advocate for LGBTIQA+ rights during the Marriage Equality Campaign in 2018.  Since that time, she has volunteered in this queer advocacy space helping to co-create the Castlemaine Pride Picnic, Queer and Now Radio Show on Mainfm and more recently she has been employed by Chirp Community Health as their LGBTIQA+ Community Engagement Officer.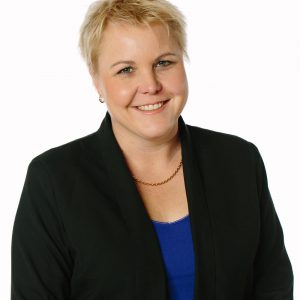 ROCHELLE EIME
Professor Rochelle Eime is the Director of Sport and Recreation Spatial which focuses on investigating sport and recreation participation, facilities and health for evidence based decision making.
Rochelle is a behavioural epidemiologist, who has 20 years of research experience specifically relating to the community sport sector and covering areas of participation, facilities, health and education. Her research has won a number of state and national research awards including VicHealth Research into action award, the Parks and Leisure Australia national research award and the Victorian Sport award- sport development of the year
Rochelle has written over 300 peer-review publications, book chapters and industry reports. She has also been involved with local community sport her whole life as a combination of player, coach and parent of players and is on the board of Vicsport