A classic adventure film - by the makers of King Kong - and cited as one of the greatest documentaries of all-time!
In 1924, filmmakers Merian C. Cooper and Ernest B. Schoedsack hooked up with journalist and sometime spy Marguerite Harrison and set off to film an adventure. 
They found excitement, danger and unparalleled drama in the migration of the Bakhtiari tribe of Persia (now Iran). Twice a year, more than fifty thousand people and half a million animals surmounted seemingly impossible obstacles to take their herds to pasture. The filmmakers captured unforgettable images of courage and determination as the Bakhtiari braved the raging and icy waters of the 800 metres wide Karun River. 
Cooper and Schoedsack almost froze when they filmed the breathtaking, almost unbelievable, sight of an endless river of men, women and children – their feet bare or wrapped in rags — winding up the side of the sheer, snow-covered rock face of the 4,500-metre-high Zardeh Kuh mountain. 
Few people have actually ever seen this legendary silent masterpiece that is sure to astonish today's audiences with its beautiful photography and heart-stopping adventure. 
It will be accompanied by a live music score by ZÖJ – a Ballarat-based duo featuring the exquisite voice of Gelareh Pour and Persian Kamancheh, and Brian O'Dwyer on drum kit.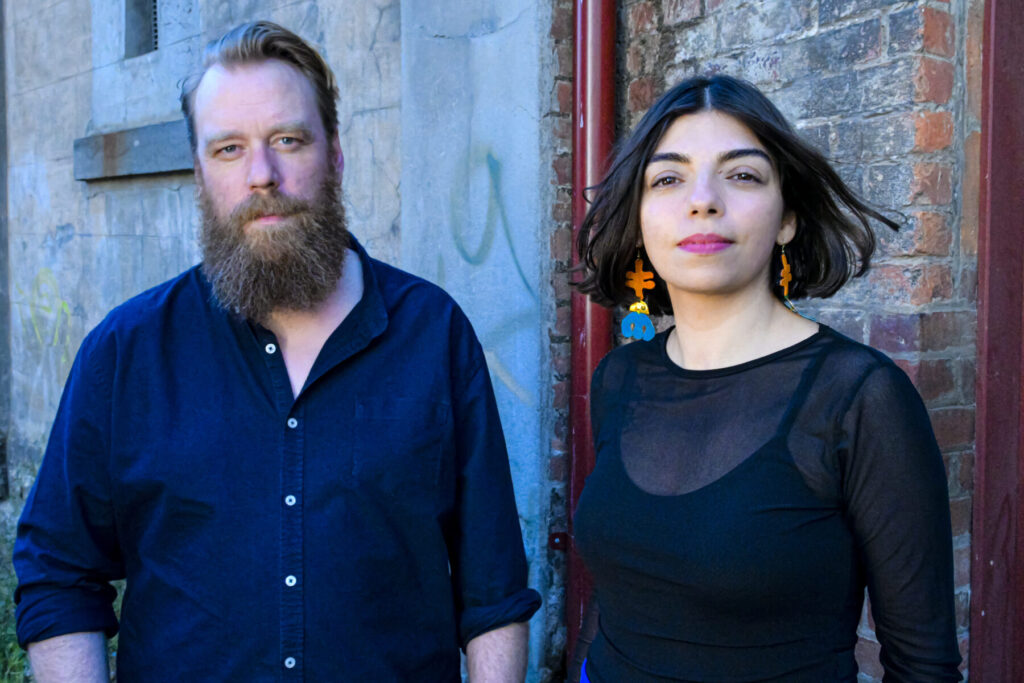 ZÖJ is a Ballarat-based duo featuring Gelareh Pour on voice and Persian Kamancheh, and Brian O'Dwyer on drum kit. Pour's classical background comes through in masterful playing and evocative interpretations of Persian poetry sung in Farsi. Together with O'Dwyer's experimental rhythms, the duo's nuanced synergetic connection sparkles with emotion and purpose.
Directors and producers: Merian C. Cooper, Ernest B. Schoedsack and Marguerite Harrison
UNITED STATES 1925
70 minutes
SILENT FILM (BLACK AND WHITE)
Grass is a real-life adventure travelogue, in the manner of Nanook of the North, showing the kind of derring-do which goes far beyond our tame concept of the "documentary"
'Gelareh's voice can at one moment be soothing and dreamlike and then rise to artfully crafted keens – acute intensities that retain a knife-like edge of control and abandon.'
'O'Dwyer is like no other percussionist I have ever seen, creating a subtle, shifting and unobtrusive audio-scape of extraordinary colour. He is hypnotic to watch.'